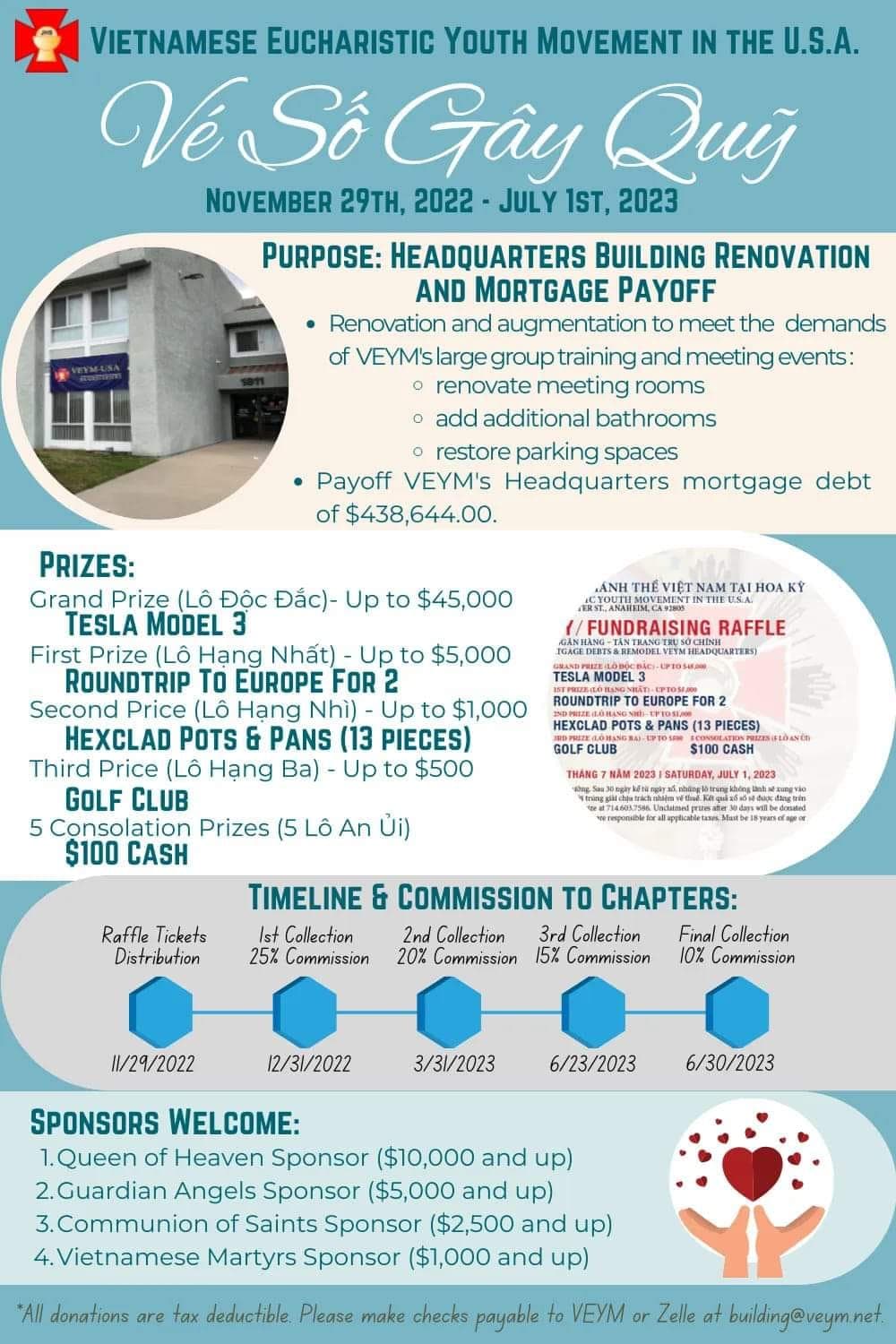 VEYM Raffles - Headquarter Building Renovation and Debt Payoff
November 07, 2022
Dearest VEYM family,
On behalf of the VEYM National Executive Committee, happy National Vocation Awareness Week! We are forever grateful to all of our beloved Chaplains and Clergical Chaplain-Assistants for your "yes" and for your joyful presence in our lives.  We lovingly lifted all of you up in our prayers along with the prayer intention for more vocations to the priesthood, diaconate and consecrated life in the world.
As presented at the Joshua & Youth Leader Trainers Congress in July, please find the letter from the General Chaplain to the Chapter Chaplains and the letter from the Finance Committee in regard to the VEYM Raffles Fundraising Campaign attached.  We sincerely ask for your generosity in prayers for the initiative. Also, please kindly help spread the words and actively participate so VEYM can meet the financial needs of the local chapters while having the financial means to renovate our headquarters building to better serve our mission to educate youths to become virtuous people and holy Christians.  Thank you so much for your generous support!