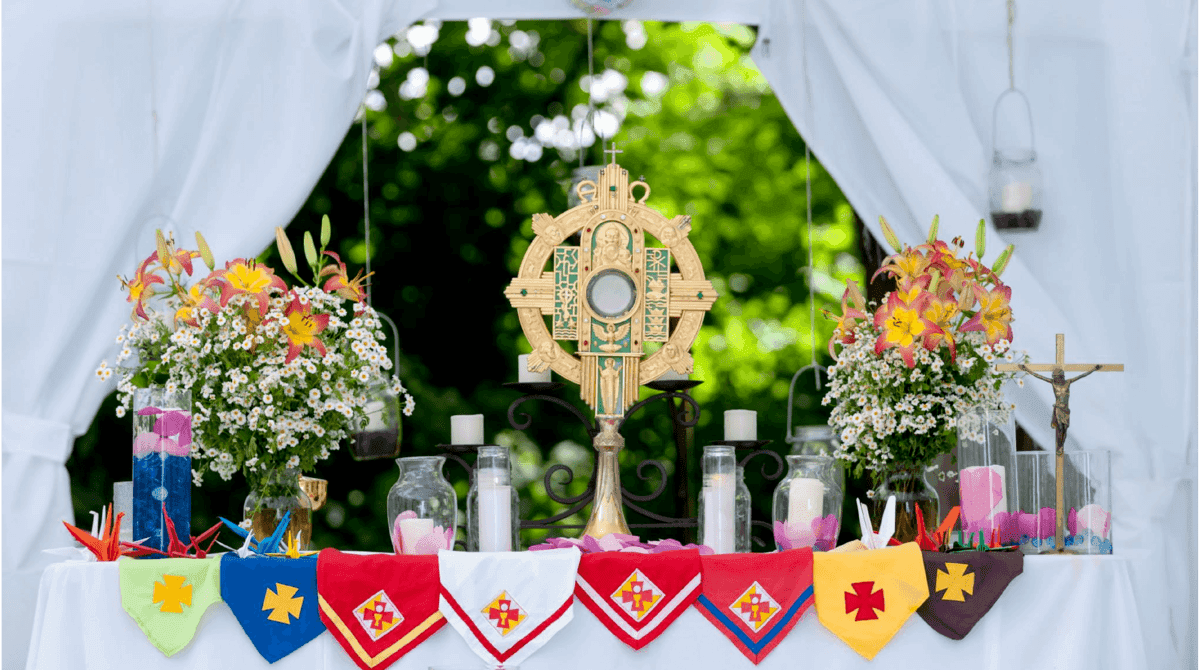 Announcements
What's Happening in VEYM?
Want to get featured? Email your video to news@veym.net!
Tin Vui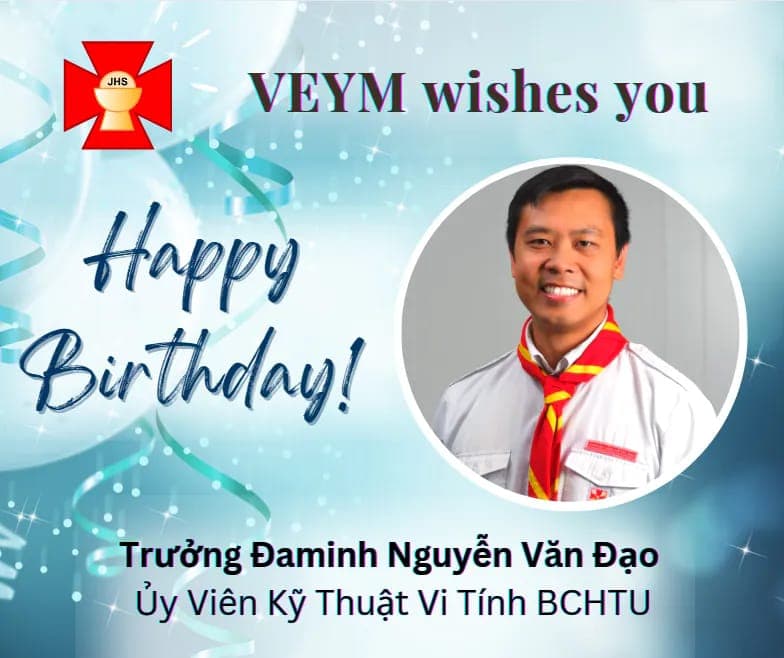 Happy Birthday Tr. Đạo, UV Ky Thuat IT
Please join us in praying for and wishing our UV Ky Thuat IT, Tr. Đạo, a most blessed birthday. Grateful for your service, sacrifice and leadership. You are in our thoughts and prayers today. May Jesus, through the intercession of Mother Mary, Saint Joseph, and Saint Dominic bestow upon you and your family many graces on this special day and remain with you always! Congratulations!!
Prayer Corner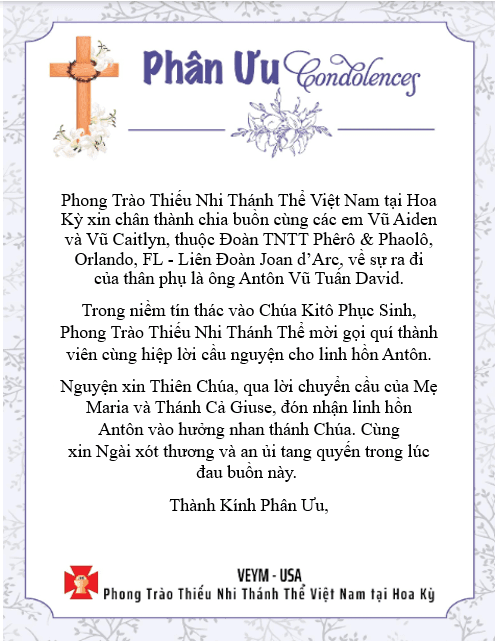 Please Pray for Linh Hồn Antôn Vũ Tuấn David - Thành Kính Phân Ưu!
Kính thưa quí Cha Tuyên Uý, quí Trợ Uý, quí Trợ Tá, quí Huấn Luyện Viên, quí Huynh Trưởng cùng tất cả quí thành viên trong Phong Trào, 

Được tin thân phụ của em Vũ Aiden và em Vũ Caitlyn, thuộc Đoàn TNTT Phêrô & Phaolô, Orlando, FL- Liên Đoàn Joan d'Arc, là ông Antôn Vũ Tuấn David, đã hoàn tất cuộc lữ hành trần thế để trở về cùng Thiên Chúa.

Cùng với quí Cha Tuyên Uý và các ban, ngành, cấp Trung Ương, BCHTU xin chân thành gửi đến hai  cùng đại gia đình tang quyến những tâm tình phân ưu sau đây: