Happy Birthday to our beloved VEYM President, Tr. Đaminh Hoàng Công Thái Dương!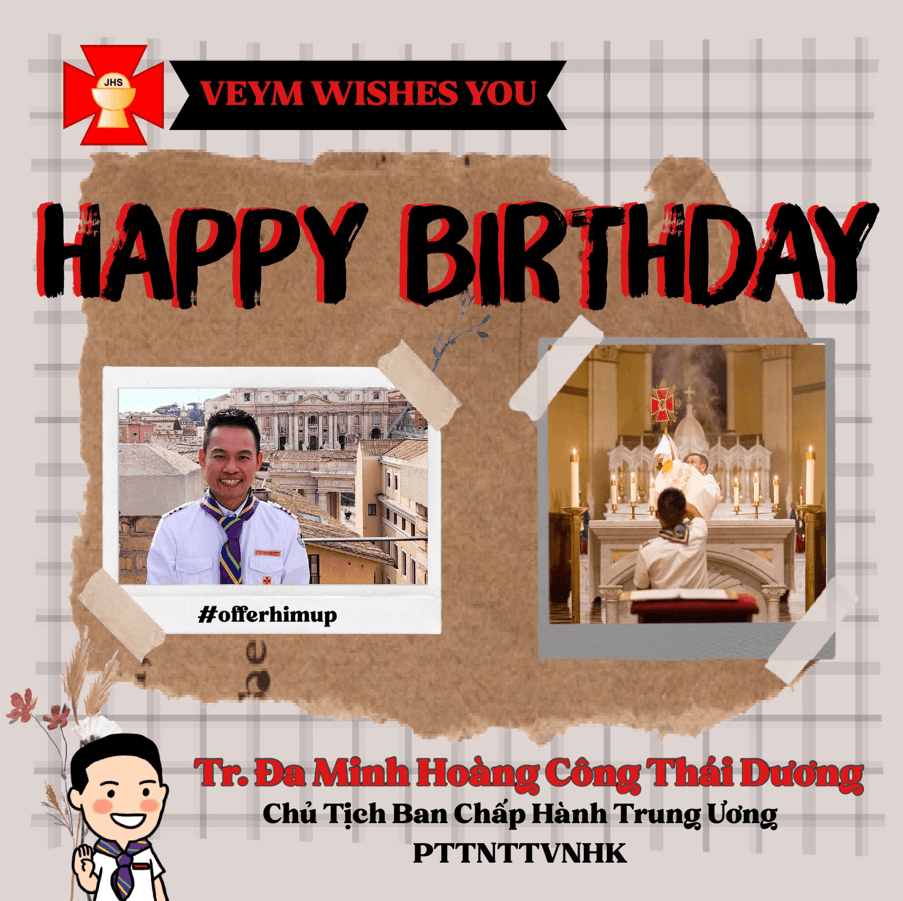 Anh Dương thân mến,
Together with all chaplains and committees at the Headquarters, and on behalf of all VEYM members, we would like to send our prayers, love, and happiest 
birthday
 wishes to you on this special day. We are grateful to God and your parents for the gift of you today.  Thank you so much for your love and dedication!  Our VEYM family is blessed to have you as our "ray of sunshine".
May God, through the intercessions of the Blessed Virgin Mary, St Joseph and St Dominic, always bless you and keep you!  May the Lord let his face shine upon you and be gracious to you! May He look upon you kindly and give you peace!