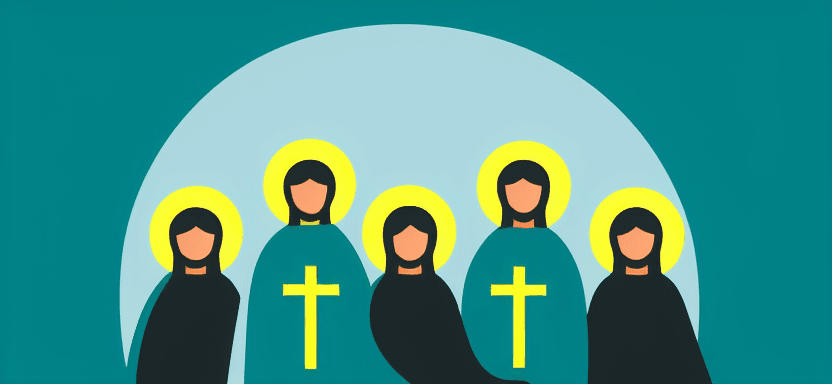 Life of the Saints & Eucharistic Miracles
Be inspired by how the Saints loved Jesus in the Eucharist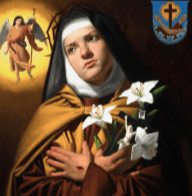 Saint Mary Frances of the Five Wounds
At age 16, Mary Frances' father desire that she get married but she decided that she would give herself to God so she declined the offer. Her father was upset, locked her in the room with just bread and water. Mercifully, a priest named Theophilus was able to reason with her father. After, she joined a Franciscan order but continued to live in the family home to serve God as a consecrated virgin. Mary Frances considered herself fortunate to be able to offer her divine bridegroom as proof of her fidelity. One day, as Mary lay ill, she also learned of her father was near death, Mary asked God to let her suffer her father's death agony and his purgatory and were granted. Although Mary suffered continuously, God also gave Mary great graces and consolations. She received the marks of the wounds of Christ and was granted the gift of prophecy and of miracles. Mary Frances also prophesized the tragic events of the French Revolution. God heard her prayers asking that she be taken from this world before they would happen. Mary Frances died on Oct 6, 1791 kissing the feet of her crucifix.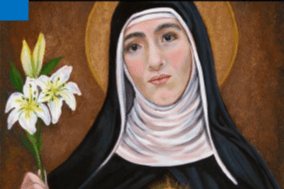 St. Juliana Falconierria
Juliana Falconieri was born into a noble Florentine family in 1270. Her uncle, Alessio Falconieri, one of the founders of the Servants of Mary (the Servites), was a great influence on her vocation. At an early age, she  decided to follow the consecrated life in service of the poor. Her example would lead other young women to  follow. They would eventually establish the female branch of the Servants of Mary, the Sisters of the Third Order of Servites, dedicated to a life of contemplation and prayer, charitable good works, and promoting peace in the  city. Towards the end of her life, Juliana suffered a stomach illness that made it difficult to eat. She died in 1341, and was canonized by Pope Clement XII in 1737.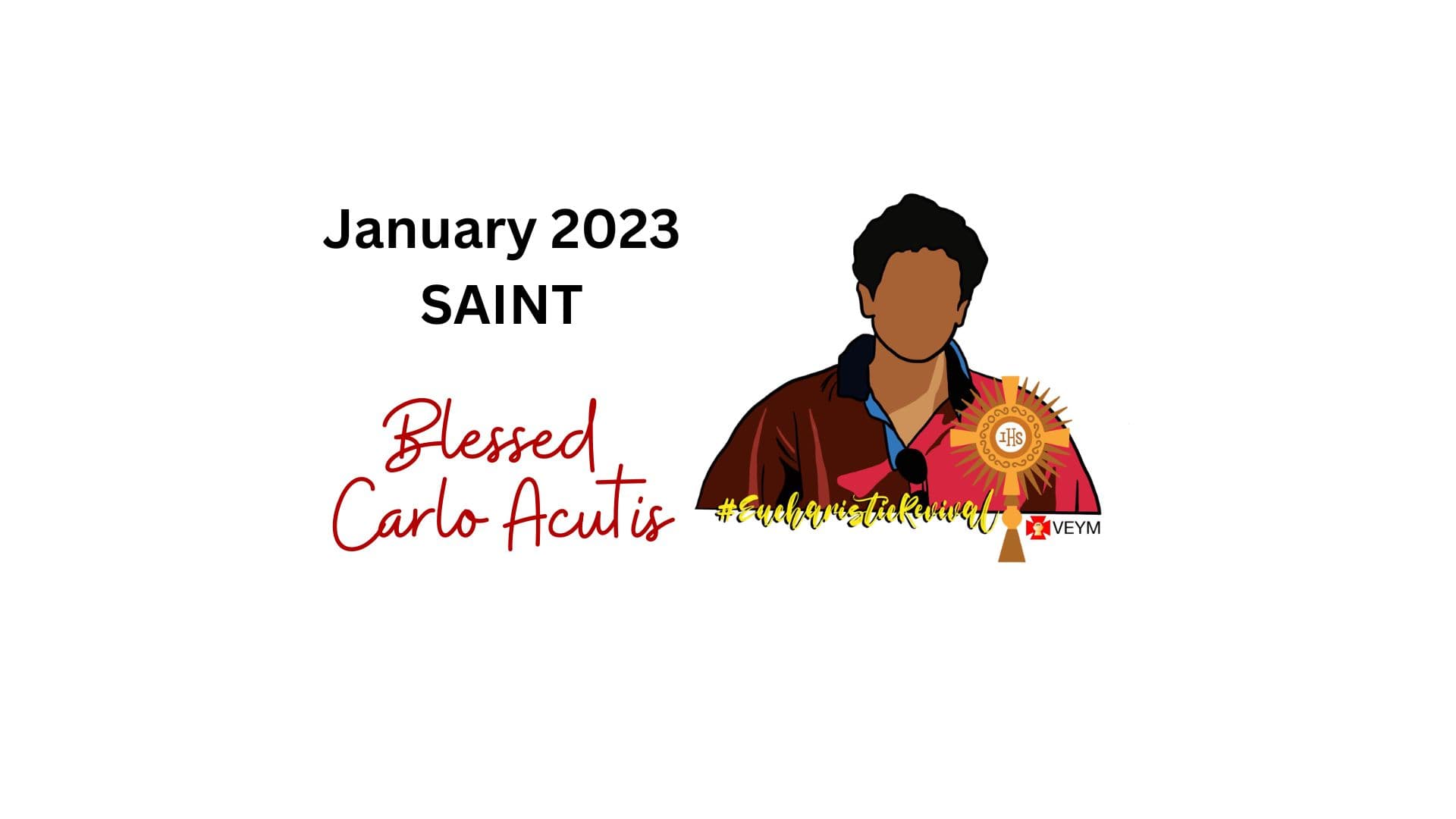 Blessed Carlo Acutis
Blessed Carlo Acutis lived a life that focused on his devotion to Mother Mary and fascination with understanding and being completely connected to Jesus through attending weekly confession and daily receiving of the Eucharist. * Resources for Au Nhi/Thieu Nhi about Blessed Carlo: * Catholic Sprouts Holy Heroes Podcast & coloring page [https://catholic-sprouts.libsyn.com/cs-1058-blessed-carlo-acutis-friday]  * MT Video and coloring page [https://bekids.mt/blessed-carlo-acutis/] * Animation video about Blessed Carlo's life by CYMFed [https://www.youtube.com/watch?v=IZ0p_3o-uMc]  * Videos about Blessed Carlos: * EWTN Video about Blessed Carlo [https://www.youtube.com/watch?v=YUOgYiw_OZ0] * Rome Reports video about Blessed Carlo [https://www.youtube.com/watch?v=dSi3qtmbfNw] * Articles, Prayer, Novena, Videos and more [https://carloacutis-en.org/] * Official website of Carlo Acutis: The Association for the Cause of Canonization [http://www.carloacutis.com/en/association]  * Franciscan Media Overview of Blessed Carlo [https://www.franciscanmedia.org/saint-of-the-day/blessed-carlo-acutis]