Happy Birthday Trợ Tá Thiết!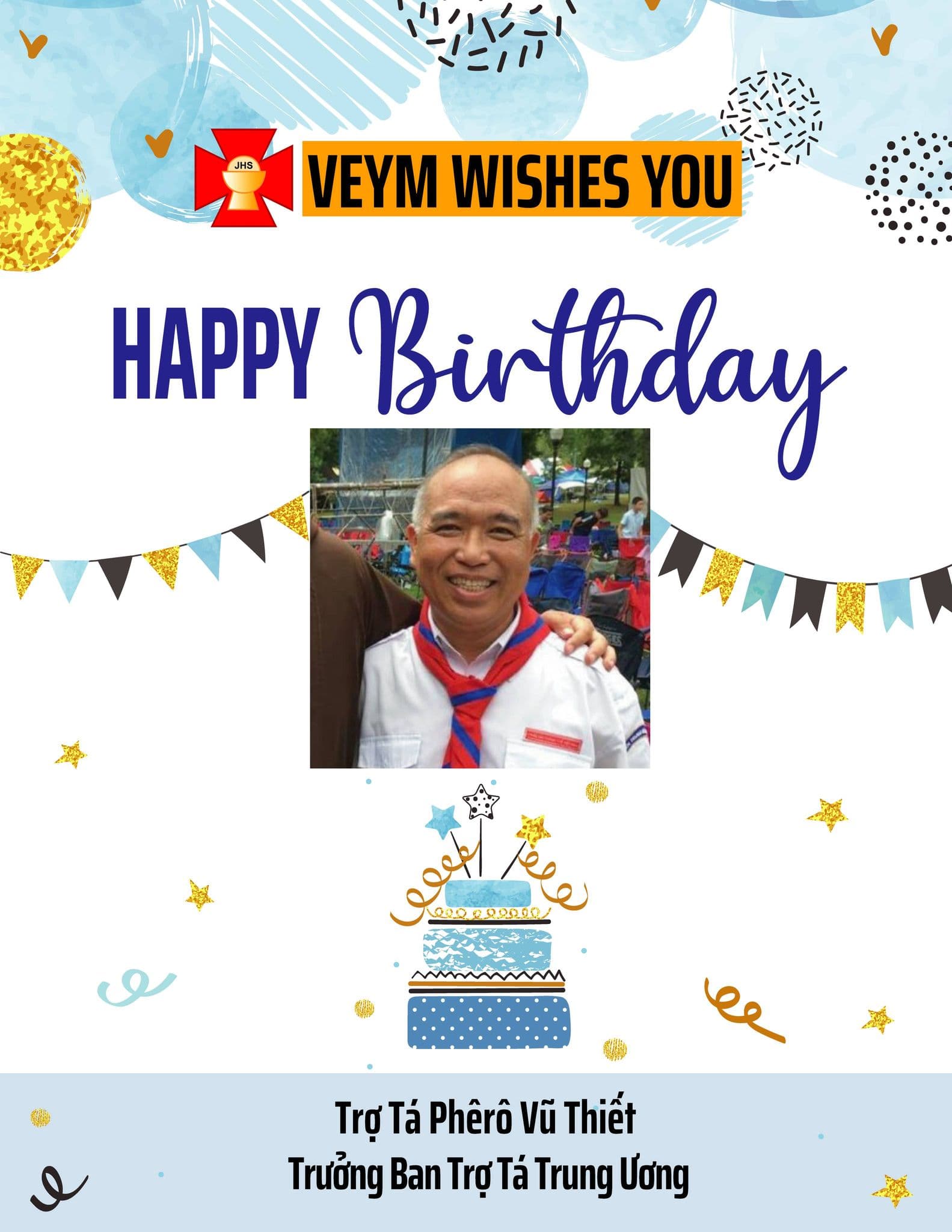 Please join us in extending a special prayer and birthday wishes to your very own Trưởng Ban Trợ Tá Trung Ương, Trợ Tá Phêrô Vũ Văn Thiết!
Chú Thiết kính mến, 
Cùng với quý Cha Tuyên Uý và các ban ngành cấp Trung Ương, BCHTU kính chúc Chú mừng ngày sinh nhật thật vui tươi và hạnh phúc bên gia đình và những người thân yêu.  Cảm ơn chú luôn yêu thương và đồng hành cùng với Phong Trào 
trong nhiều năm qua.
 Chú luôn sẵn lòng giúp đỡ trong mọi việc nhỏ to mỗi khi Đoàn, Liên Đoàn, và Trung Ương cần đến Chú. Nguyện xin Chúa Giêsu Thánh Thể chúc lành và ban cho Chú nhiều sức khoẻ, niềm vui, và những ước nguyện thánh thiện như lòng Chú mong ước. 
Happy Birthday
 Chú Thiết!